Departmental Awards: Strategies and Suggestions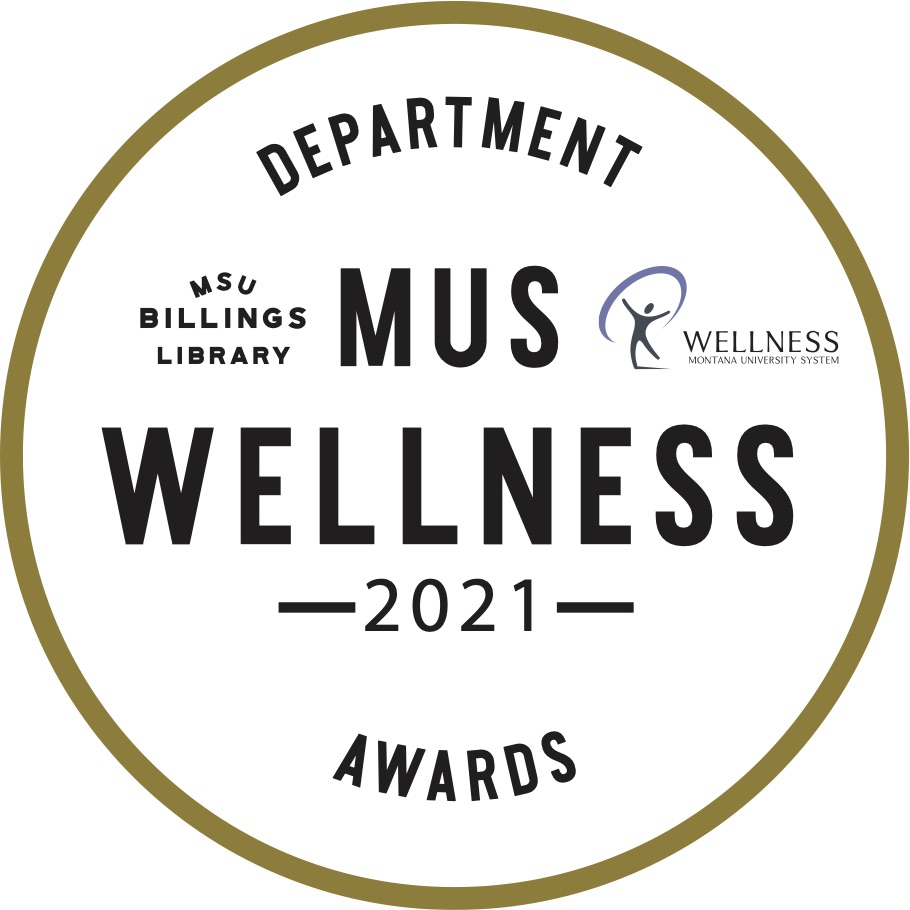 Department Award Gold Logo
Host a Build Your Own Salad (B.Y.O.S.) potluck. Everyone brings a salad ingredient to create a salad bar.
Assign several participants to bring colorful vegetables and fruit so there is a variety of fresh produce.

Serve veggie platters with hummus or guacamole.

Have a yogurt parfait social with plain Greek yogurt, fresh fruit toppings and granola or nuts.

Offer a water bar with cucumber and citrus slices, or fresh herbs.

Offer seltzer water with a splash of 100% fruit juice.

Eliminate or minimize treats with added sugars. Plan desserts of whole fruits or make fruit kebobs.

If giving out prizes, make them wellness-related (water bottles, reflector lights, cooking utensils etc).
Vending Machine Calculator
Enter in information from the nutrition facts label to see if it qualifies as a healthier choice by following the food calculator link Food Calculator
Healthy Vending Machine Snack Ideas
Pre-popped popcorn

Dried fruit

Trail mix

Mixed nuts

KIND or Lara bars

Whole grain crackers

Baked chips

Apple chips

Veggie straws

Bean chips
Healthy Vending Machine Beverage Ideas
Flavored/infused waters

Coconut water

Sparkling water

100% juice

Unsweetened iced tea

Milk

Menu Ideas Breakfast
Oatmeal Bar with a variety of toppings (fresh fruit, low-fat milk, honey, dried fruit, nuts)

A fresh fruit salad including whole wheat bagels (3 1⁄2 in diameter or less) with fruit

spreads and nut butters.

Yogurt Parfait Bar, provide 2 types of yogurt with a variety of fresh fruit toppings and various types of granola.

Scrambled eggs with vegetables incorporated served with whole wheat toast and whole fruit.

Vegetable breakfast frittata.
Menu Ideas Lunch
Build your own sandwich line with a variety of vegetable and lean protein options. Consider providing spreads such as pesto and unique mustard flavors. Include two soup options, a vegetarian and broth base, low sodium if possible.

Build a soup bar option. Provide two types of soup bases (broth, tomato, stock) have a variety of veggies, proteins, and noodle additives allowing attendees to create a personal soup. Include rolls or a sandwich tray alongside.

Stir fry with brown rice, mixed vegetables, and variety of sauce options.

Burrito bowl line with brown rice and a variety of toppings (grilled chicken, beans, corn,

sautéed peppers/onions, guacamole).

Grilled vegetable sandwich on a baguette with option of adding chicken.

Salad bar with different lettuce options and a variety of unique toppings, (lean proteins, apple slices, peas, beets, feta, mandarin oranges). Try to incorporate creative vinaigrettes; ginger, lemon poppy seed, Asian, cranberry, etc. Avoid less healthy toppings such as croutons, bacon bits, or wonton strips.

Grain or whole wheat pasta salads in an oil & vinegar dressing with numerous types of vegetables.
Snacks
Pretzels/Pita chips and hummus

Granola bars

Air popped popcorn

Fresh vegetable platter with a Greek yogurt dip

Trail mix with dried fruits and nuts

Whole wheat crackers and an assortment of cheeses

Stretch Sequences
Watch the Office Stretches and Exercises video from Montana Moves for exercise suggestions Office Stretch Video from Montana Moves Part 2.
Walking Routes (if available per campus)
Great Falls College MSU walking routes