Challenge of the Month

This year, get fit and have fun by participating in our Challenge of the Month. Each month, Montana Moves and Montana Meals will roll out a new challenge focusing on fitness and nutrition, respectively. Participate in all of them, and we promise you'll have one of your healthiest years ever! Plus, you can win monthly, quarterly, and end-of-year prizes such as wellness related goodies and gift-cards! Must be a Montana University System insured plan member to participate.



Montana Moves May Challenge:  Let's Roll! National Bike Month.
May is National Bike Month, and we're giving you two ways to be involved in our "Montana Bikes" Challenge of the Month!
Option 1: Play "Bike month Bingo". It's fun and will help you come up with some awesome challenges for yourself this month. Download your BINGO sheet here. Submission instructions are on the sheet. Deadline June 3rd.

Option 2: Looking for a more extended challenge? Join the "2013 National Bike Challenge" and log your miles all summer as part of the MUS Wellness Team. We'll compete both nationally and against other groups in Montana. Sounds fun right? Here's what you have to do:
Click on this link: National Bike Challenge
Click Join (you'll create an Endomondo account if you don't already have one. (Endomondo is free and is the platform in which you'll join our team and track your mileage.)
Join our team: Montana University System Wellness–Montana Bikes
Start logging your bike mileage! We'll track miles through September 30th.
Both options will earn you entries into the May COTM! If you have any questions or problems with Option 2, please contact us at wellness@montana.edu and we'll help you figure it out!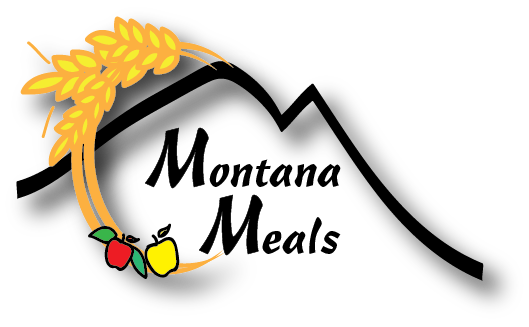 Montana Meals May Challenge:  Drink and Be Merry
Drink at least 48 oz of water during the day.

Good nutrition isn't only about food.  Good nutrition also includes adequate hydration.  Drinking enough water throughout the day keeps your body functioning at its best and can prevent those early signs of dehydration – headache, fatigue, and trouble concentrating. Water requirements vary considerably from person to person, but a good rule of thumb is to aim for 6-8 glasses (48-64 oz) of non-alcoholic, non-caffeinated fluid each day. (Coffee and tea are not dehydrating as once believed, but water is still your best drink option!)
 
So this month, the Montana Meals challenge is to keep track of your water intake, aiming for that minimum of 48 oz per day. A good reminder can be to keep a water bottle filled up and on your desk in plain sight.
Download the May Log here, and submit your entries by sending your completed log to
wellness@montana.edu with 'May Meals' in the subject line of your email. Entries due by Monday, June 3rd. 
*You must be a Montana University Insured Plan member to be eligible to win.
For more information on Montana Moves and Meals
click on the below link.